"De Goeie Buienradar" (good mood radar) is a semi real time map of people in The Netherlands that are in a good mood. The idea was: "be inspired by the moods of other people." De Goeie Buienradar (good mood radar) is a website that shows happy, or optimistic tweets on the map of The Netherlands.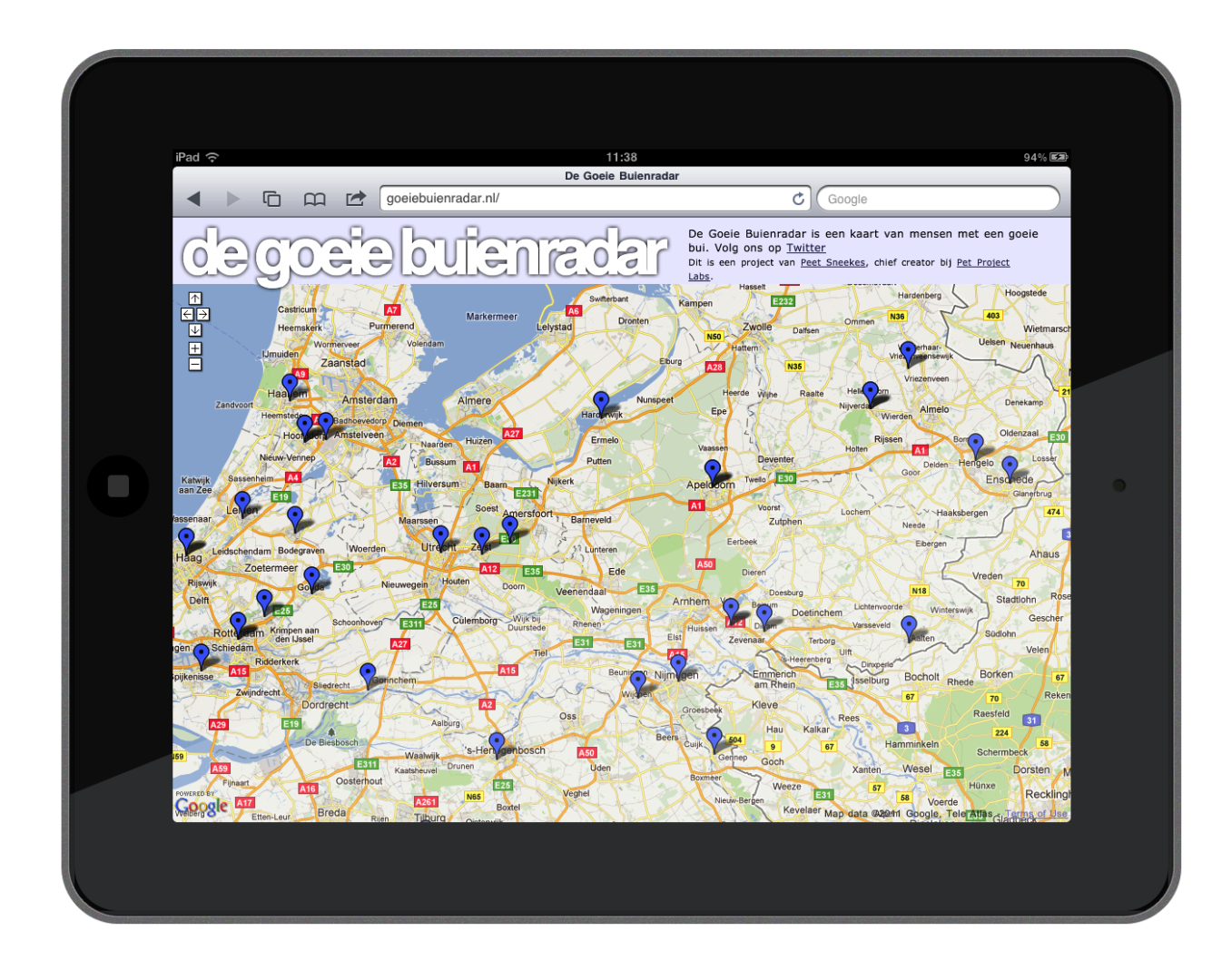 At the time I was not much of an early riser, or even in a good mood in most mornings. I always need something, or someone to get started. Every time I looked on my newly created website de Goeie Buienradar it brought a smile to my face.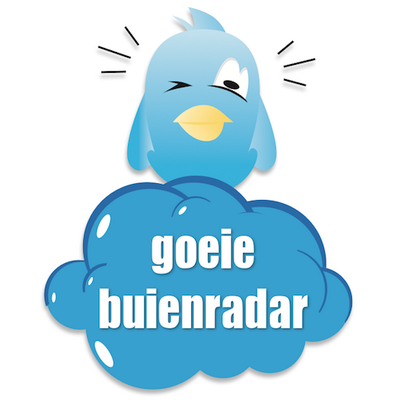 The search was positively simple: look for words that are unambiguously optimistic or positive, like "lovely", or "amazing" and "happy.
Technology
A little bit of context: this is a true result of the 'mash up' era of the Internet: try to combine two webservices into a new proposition. The big social companies basically thrived and grew by the trend of people making new services based on many others.
Unfortunately the original technology stack does not work anymore because of restrictions by Google and Twitter, but also by the disappearance of Yahoo Pipes. Yahoo pipes was basically the best mashup tool ever. It was a wonderful and visual framework to do basic and automated filtering and colliding of data from various feeds and sources.