In response to a strategic plan, I wrote a transformation narrative, tailored to the needs of the Board of Directors, Management, and staff. Additionally, I created resources such as a book, game, and presentations.
This project ran for 10 months. This is the typical production approach for narratives: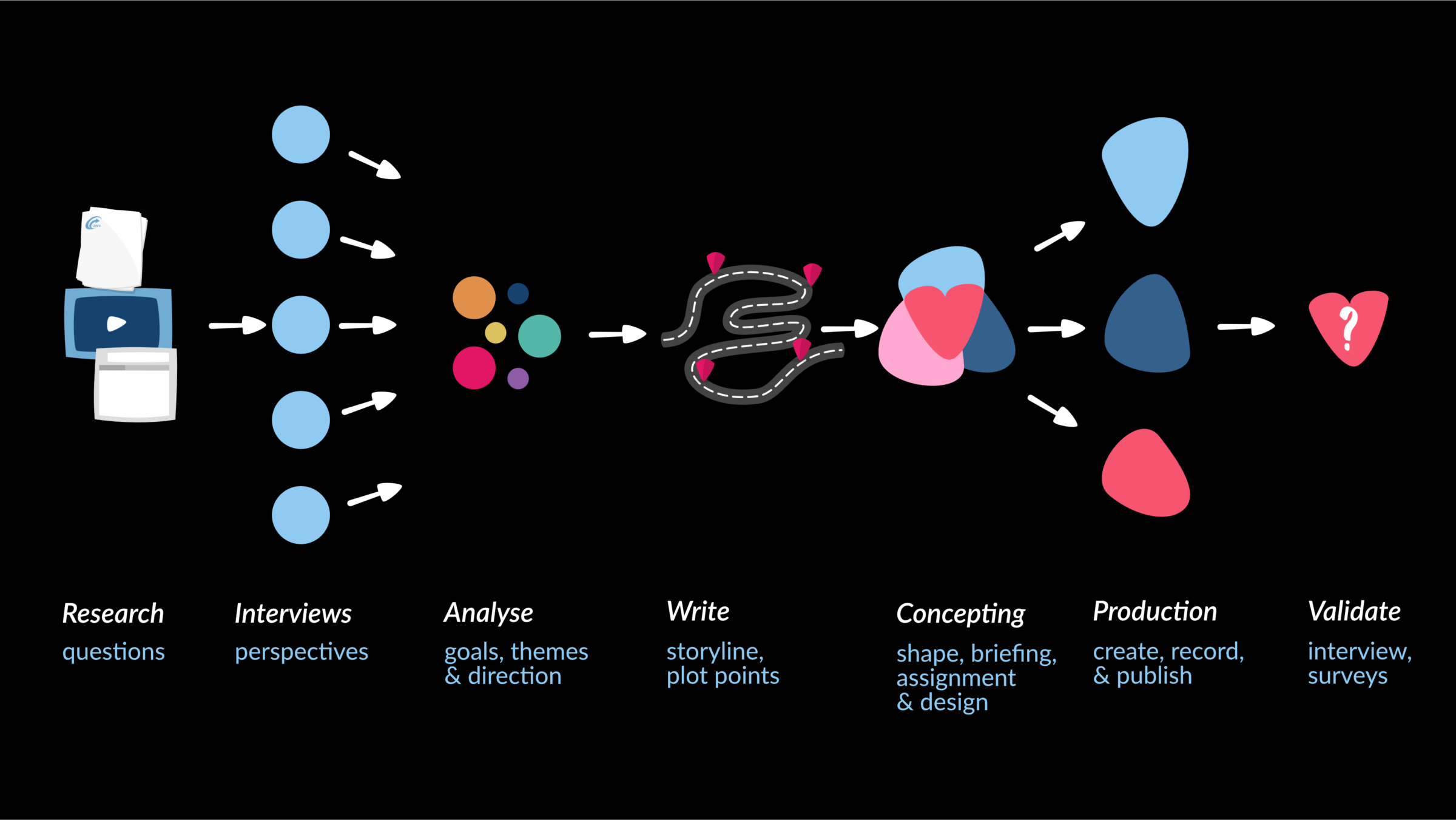 At the request of the customer details are not available.