On February 14th 2019 Vera Rademaker started gathering people in our office for what we soon called 'The Best Is Yet To Come' (TBIYTC) to share and present what we are proud of in our coffee room/ cantina. Vera started this get-together because she felt some colleagues were missing out on the wonderful things we make: everything from design, innovation and pitch to tech and research results. Now we're a team of John Somers, Dave Bitter and myself, continuing the tradition during Vera's leave.
This article was written by me, posted on the now defunct Mirabeau.nl, the digital agency I was part of.
What is The Best Is Yet To Come?
The format is easy: from 9:45am to 10:00am we gather all our colleagues from the office in our coffee room, one host kicks the meeting off and two speakers share anything from their bike race t-shirt design, to hackathon experiences and from new corporate ski holiday initiatives, to the nerdy details of delivered pitches and projects.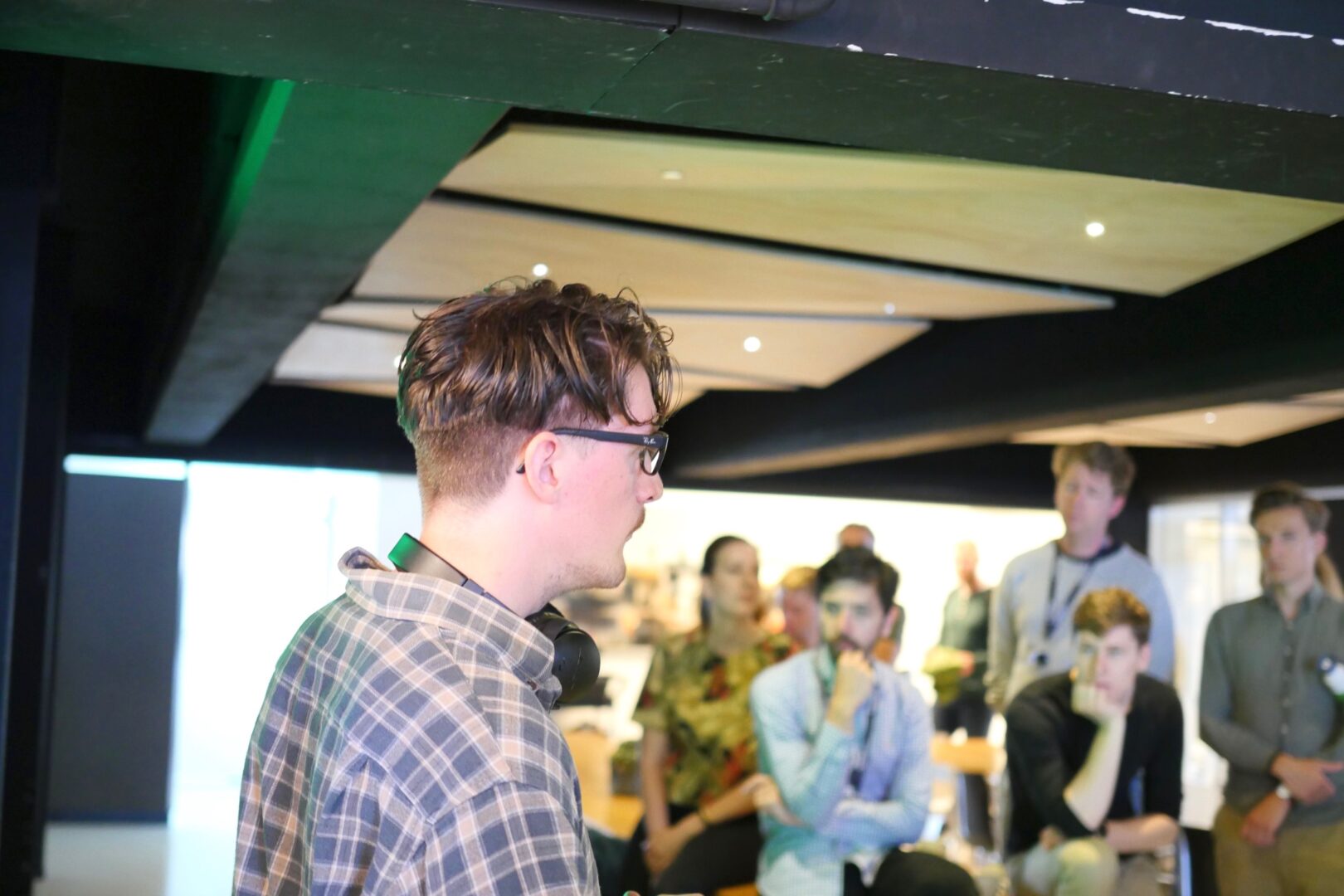 Now, one year and 50 episodes later (we only break for Christmas and New Year) we have a website with all presentations, agenda and speakers, an ever expanding mailinglist and a steady audience of between 40 to over 100 people standing shoulder to shoulder every Friday morning.
A culture that instills the drive and love to excel and collaborate in a big company
So, that's nice and all, but why post this article? How does this impact you? Besides connecting more on a personal level, talking about inspiring and fun things and starting your Friday with a constant positive vibe, we found TBIYTC created something more. We found people taking responsibility to be part of a culture with a drive to excel and collaborate and that is huge in a big corporate environment.
It might sound corny, especially on Valentines day, but we also found that people feel the love of sharing and collaborating. Being cooped up and working for big companies can be a bit claustrophobic, or disconnected. TBIYTC is one of the places people can sense that they are part of the positive change rippling though our company, outward to the real world and instilling positive change.
The Effect of TBIYTC is real
I found the effect of The Best Is Yet To Come is real. I've seen people rejuvenated and surprised that their nerdy, off beat, academic, tinkering laden and human stories actually matter and inspires others to do better, improve and calibrate their sense of value and truth. Most of all, it makes people combine their energy and find each other and collaborate soon.
I'm damn proud to be part of this and I like to thank all our colleagues that have contributed to this tiny, wonderful, power beast of positive change each Friday. Most of all: I like to thank Dave, John and Vera for their continued energy and drive to create this meeting of inspiration. More to come soon!
Going viral remotely
At first, when all the health measures because of the COVID19 virus were introduced, we were overwhelmed and kind of at a loss. Pretty soon we regrouped and decided that more than any time The Best Is Yet To Come is a moment in the week that unites people.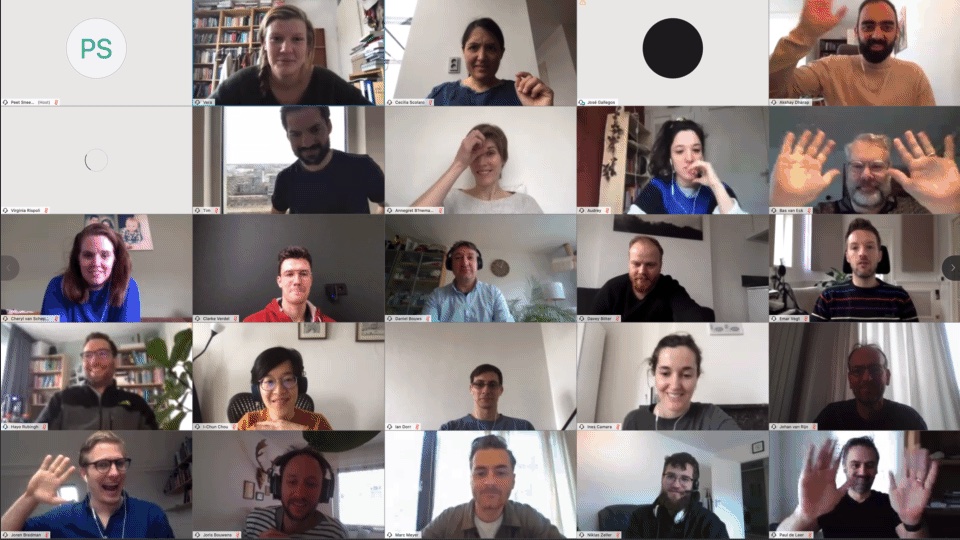 Today we tried our first run of TBIYTC Live! and it was wonderful! We even reached people that most of the time couldn't make it because of travel.
Now, we want to expand this and create a creativity time slot for each week and for everyone. Are you attending?