In innovation there is one thing that's a constant: working through all the limitations and missing connections of technology really limits your ability to test with people. Let's say you want to produce a voice interface for a newspaper and specifically like to use a high end artificial voice that hasn't been released yet on your device. How do you test the service? Enter my Wizard of Oz testing rig.
Our intention was (we're talking a while ago) to have person sit in a living room and ask for a daily news briefing through their Google smart speaker. We wanted it to sound as if they were listening to a radio station, so the voice quality needed to be top notch. To do so, we would sit in the other room, hidden from view and listened to the cues a test subject would give and trigger audio fragments as a reaction.
To do so we used a program called Farrago, by Rogue Amoeba. It's basically a modern and digital version of a cart-system DJ's would use to play their jingles.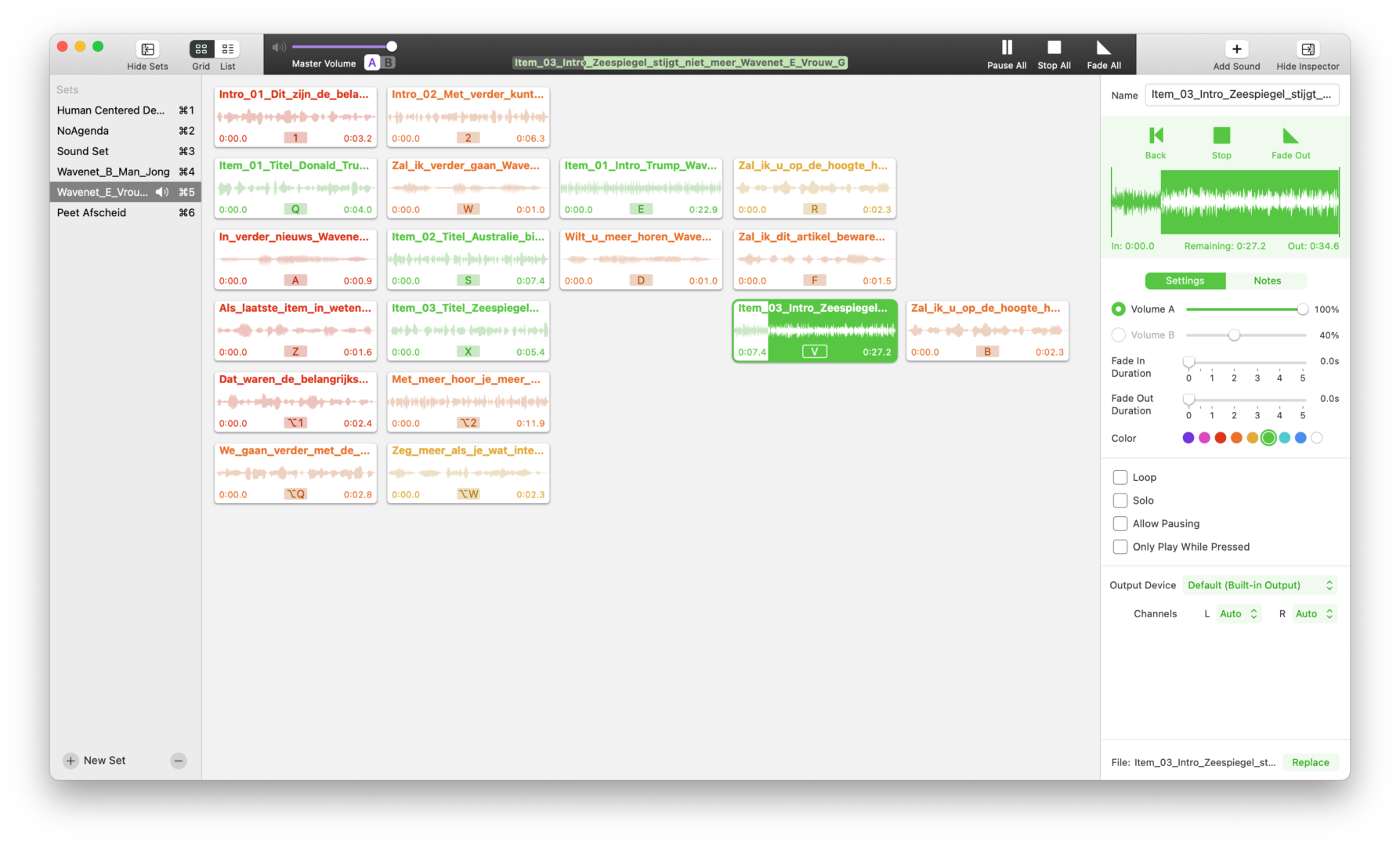 Using Farrago we could optimise the 'to be' service's flow based on the reactions of people. We were making notes and interviewed afterwards to ask the motivations of the test subjects. At the same time, it gave us the option to also test various explanations of the service and jolt down the possible key words people would use.
We used Farrago in more than the testing phase. It was also a great way to design, prototype and produce 'real' videos of people using our future service.