This banana shaped feature phone (Nokia 8110) is bringing voice-services to a market of millions in Asia and beyond. In fact, it and many other budget feature phones run KaiOS, the fastest growing mobile operating system in India.
Please note: This article was written by me, posted on the now defunct Mirabeau.nl, the digital agency I was part of.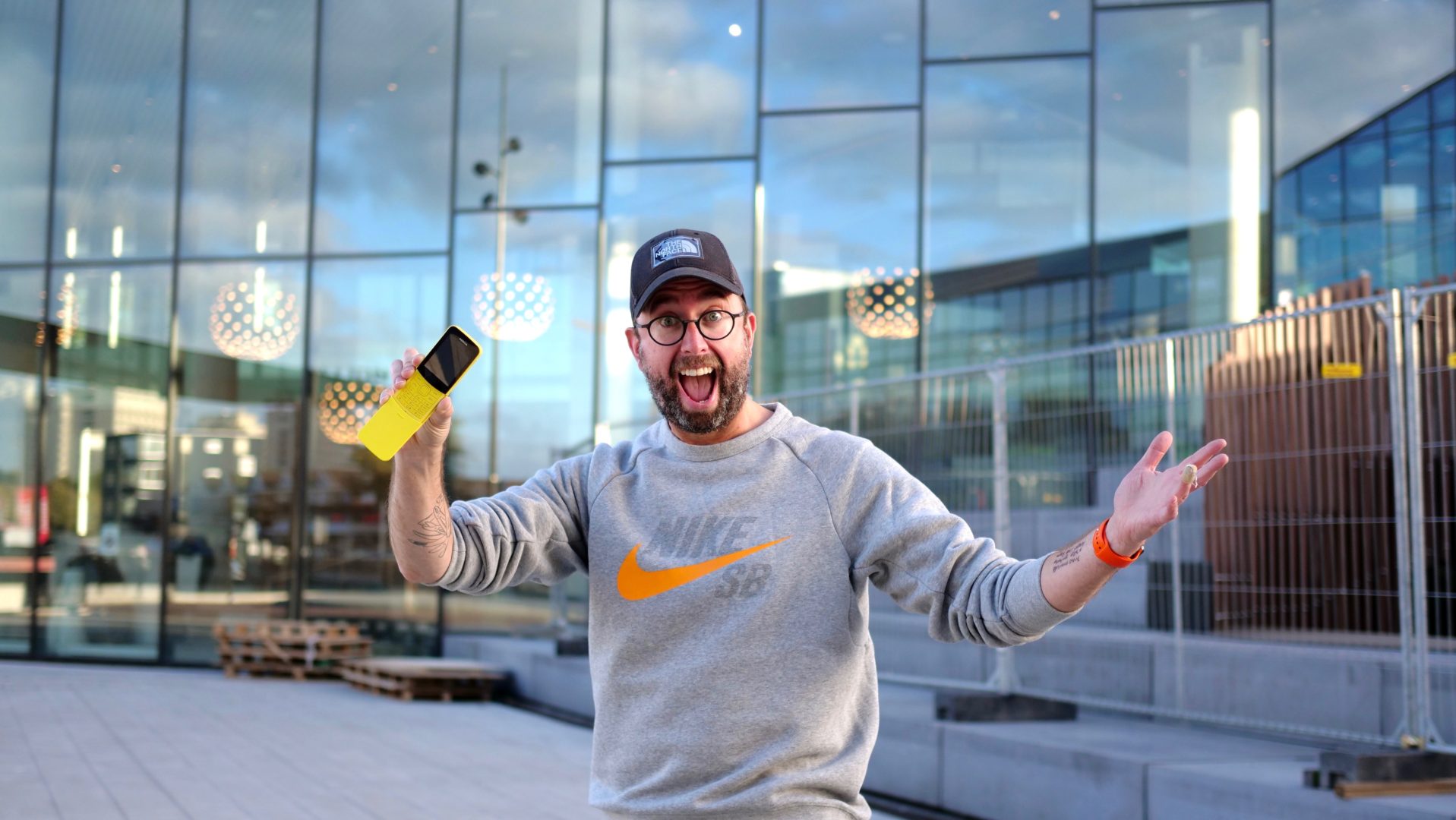 We recognize this as a huge opportunity for our clients. Time to investigate and discover KaiOS! At first glance KaiOS looks like a full featured mobile OS running on a budget platform with 4G, Personal Hotspots and Apps. KaiOS' most outstanding feature however is providing access to Google voice services.
Can devices like the banana phone provide access to the Internet to the over 1 billion people that are still offline according to the World Bank (2016)? If so, we need to shape the Internet to be ready for this market.
"We think the future of the internet looks like the next billion users."

Josh Woodward, product manager at Google
Not only is our interest peaked by KaiOS's technology, it is also driven by Google's investments into the Asian market. For example: the Google Home and other products recently started supporting Hindi and drastically improved its services.
KaiOS: the full featured rising mobile star in India
In 2018 Google invested 22 million US dollars into KaiOS, but also made its voice, maps and Youtube services accessible for the operating system.
Here's a quick demo of the Google Assistant App. Although it's triggered by a button rather than calling it by name, it behaves like the Google Home and your Android phone:
Why we innovate and invest in KaiOS
Because it's market potential and the added value of inclusive and voice design for anyone on the web, no matter the budget, location, or phone preference, we feel KaiOS might be the impulse web apps and voice development needed.
To quote Tim Berners Lee: "The web is for everyone" and we feel it's our duty to uphold that promise.
Finally, because of the rise of 'smart feature phones' the market is exponentially expanding to new territories. We're about to be joined by up to 1 billion new online 'citizens' through the likes of KaiOS. Let's make them feel welcome by creating the best experience, fit for their needs and your business.
Want to know more about making your services accessible for mobile, your demographic and feature phones? Please drop me a line at psneekes@mirabeau.nl.
Sources